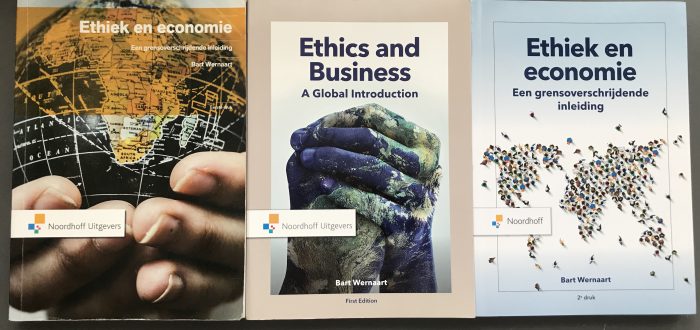 I am more than thrilled to announce the publication of the second edition of 'Ethiek en economie, een grensoverschrijdende inleiding' at Noordhoff Publishers. The initial version of 2015 had an English follow up in 2018. Now, the Dutch book is completely revised and updated (2020). The book consists of three parts:
1) ethics and the individual: focussing on morality, responsibility, normative ethics, and moral decision making-processes;
2) ethics and the business: focussing on the triple bottom line and accountability (integrated reporting);
3) ethics and the world: focussing on cultural diversity and globalization.
In all chapters, practical examples can be found that are business oriented. There is also a website with addiotional course materials and weblectures. For more info, click here.