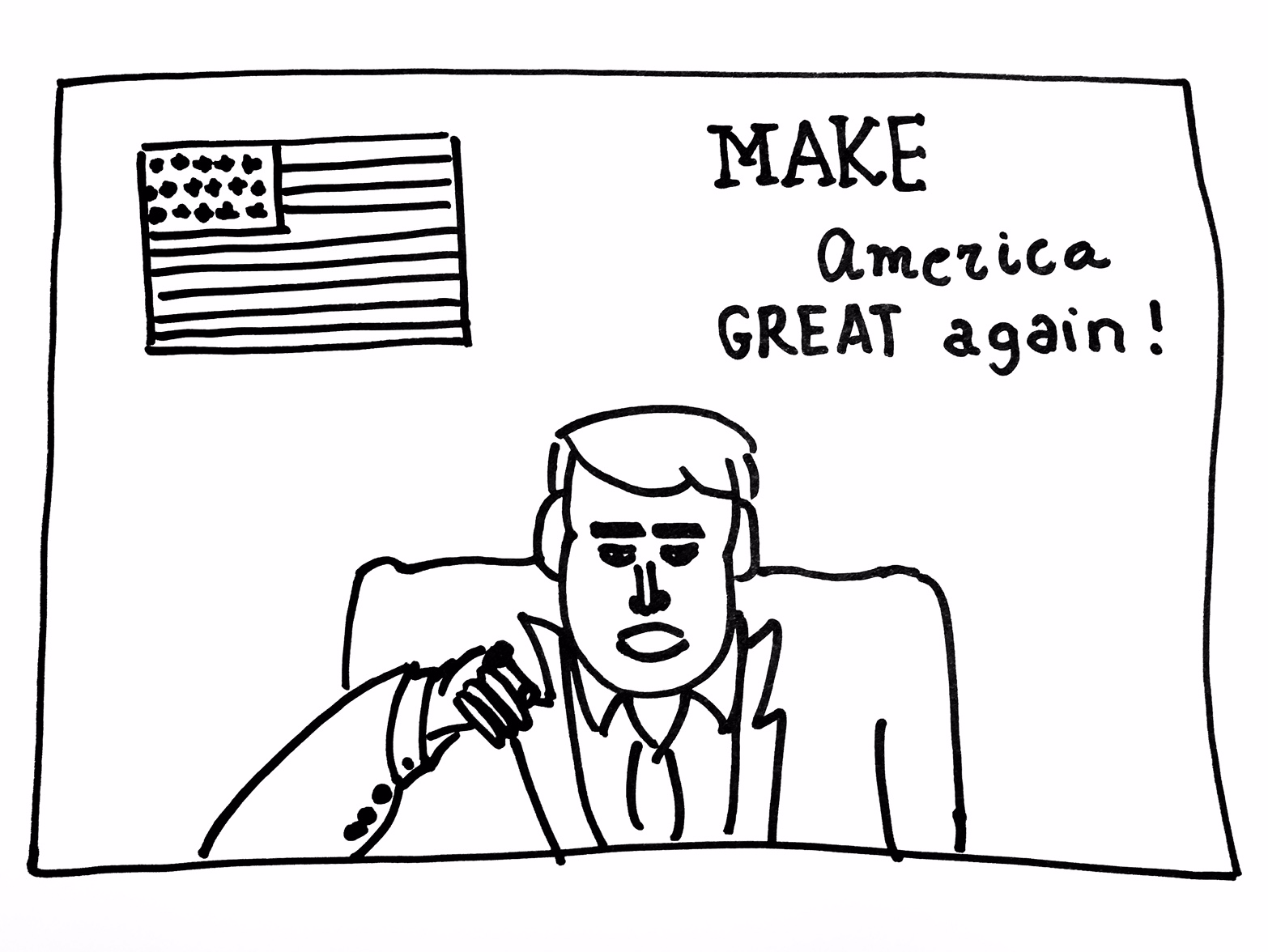 Today, fact free politics is increasingly accepted. I guess that the victory of Donald Trump in the American presidential elections is a manifestation of this phenomenon. As we have seen during the fierce campaign, it was hardly about facts but rather about virtues, and perhaps –though less visible- about values. In its core, fact free politics makes some sense. However, completely ignoring facts while taking decisions about something does not. Where should we draw the line?
We could take a closer look at the purpose of science and the purpose of politics. Science is there to discover facts, where politics is there to reflect on values and our society. A good idea to separate those: we cannot establish what values we find important by discovering facts and vise versa. Or, as Max Weber put it: science is about what is (Ist), and politics is about what should be (Soll).
However, as Jurgen Habermas rightfully pointed out, the separation may make sense from a principle point of view, but from a practical perspective it does not. After all: politics and science have merged considerably and strongly influences one another.
Climate change
A good example is the matter of climate change. While scientists might one day be able to fully understand this phenomenon, it are our politicians who are capable of taking the decisions necessary to do something about it.
As I also explored in my book, there are three questions we need to answer to understand climate change:
1) Is there global warming?
2) Is it manmade?
3) What will be the effects?
As a matter of fact, scientists hardly disagree on the answer to the first two questions: the answer is yes. There is some debate about the answer to the third. However, that the consequences are devastating when we move on like this seems a certainty. If you want to check a review of most academic research performed in the sphere of global warming, check the website of the Intergovernmental Panel on Climate Change, that summarizes it very well.
Yes, there are reports written by scientists who are a bit more optimistic about the consequences: these scientists are often quoted by people like Trump, or here in the Netherlands by Wilders. However, it appears that when thoroughly studying such reports, the results are still perceived to be very worrying. We could wonder if Trump or Wilders even took the time to study the reports they quote.
Well, as it appears Global Warming is very real, and a serious treat. To be honest, the consequences of mass immigration and fundamentalism pale when we consider what may happen if our climate keeps changing this radically. And this treat is not something only for next generations to deal with, but also for the existing generations. It has had serious consequences for our safety (some say it even is a threat to national security in the US), our biodiversity, our food production and health, and our wellbeing.
The Trump
Trump denies the existence of Global Warming, and considers it a hoax created by the Chinese. For the sake of competitiveness, he is known to support investments in fossil fuels. This is what we would call fact free politics in its purest form. And in this context I would not advice separating politics from science: the next President of the US should listen to the alarming voices of science and engage in that academic debate with facts instead of numbers on competitiveness and conspiracy theories. Unfortunately I have my doubts whether this will ever happen.
Now, Leonardo DiCaprio may list all the facts about climate change in any possible form he wants: it would probably not convince the Trump. If Leonardo would only have a pussy…